20 Jun

Eckart Sapphire blue

Eckart has launched Edelstein Sapphire blue, a highly chromatic blue shade with anti-fading effect. The anti-fading effect ensures that the pigment presents its powerful blue from every angle. The very shear-stable pigment can be used indoors and outdoors for high quality coatings, plastics or printing inks.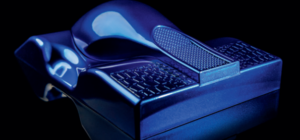 For more information, please contact your SMC team.