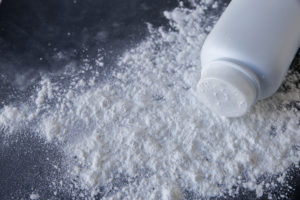 Our extensive range of high functioning minerals includes hollow microspheres, halogen free flame retardants, mica, ultrafine kaolins, calcined kaolins as well as uncoated, stearate treated and precipitated calcium carbonates. We supply products for compounding, calendering and mould extrusion for a diverse range of plastics. For decorative coatings we have a complete range of functional filler and extenders like ultrafine calcium carbonates, unique platy fillers like mica, kaolin, Ultracarb and talcum. For powder coating we have an interesting range of fine fillers such as ultra micronized barium sulphate and calcite.
Our Hollow Microspheres (Cenospheres) are widely used in the construction industry like in self leveling floorings, ceramic tile, adhesives, tape joint compounds and groutsare also used in the construction of refractories, in bricks and castables. Our H-grades are treated in order to minimize biological influences in water based systems. Particles size distribution of Microspheres is defined and top cut is sharp, which gives clear advantages in spray able applications.
Micro Bubbles are engineered hollow glass microspheres based on soda-lime-borosilicate glass. Micro Bubbles are an excellent choice for a wide range of high end applications and industries which needs reducing part weight, lower costs and enhance product properties. In these areas they could be alternatives to conventional fillers and additives such as silica, calcium carbonate, talc and clay. The perfect spherical shape of Micro Bubbles contributes to a number of important benefits, including: higher filler loading, lower viscosity/improved flow and reduced shrinkage. The chemically composition of Micro Bubbles gives excellent chemical resistance in many polymer systems. Micro Bubbles have a close to zero defects and therefore they do not absorb any binders or water. Micro Bubbles are compatible with most resins, stable viscosity and offers users long shelf life.
AEROPOR® are purely mineralic and closed-pored lightweight aggregates available in different grain sizes/densities. Produced in Germany under rigorous quality standards, AEROPOR® can be used in chemical construction products like adhesives, plasters and mortars as well as in several industrial applications to reduce weight in the matrix and enhance product properties.